Posted by
Marc Navarro
on Nov 15, 2019 in
Thought Leadership
Can data help banks keep up with the ever-changing needs of their customers? We sat with Strands' Product Manager of Digital Channels Stefi Gual at DataFest Tbilisi to discuss one of the biggest trends in FinTech: emotional banking. Join us in a conversation about why banks should use data to incorporate financial wellbeing into their core strategy, why emotional banking is no longer an empty buzzword, and find out about Stefi's firsthand experience in making it a reality.
Let's talk emotions
"It's impossible to talk about new banking tech and ignore emotions," Stefi Gual says. "In an industry obsessed with cold, measurable data, the idea of focusing on emotions may sound a bit out there, but emotions and banking are actually more connected than one might imagine."
The baseline for any relationship, personal or commercial, is being awed. When you think about the exact time someone special entered into your life, why did you engage and connect with that person? Whether you were aware of it or not, you engaged with them because they surprised you with something you didn't expect.
But how can banks reach that level of connection? And more specifically, can they do it without knowing their customers in person? The answer is simple: They know them already. Banks own tons of financial data, and there's a lot of information that can be extracted from it.
From raw data to meaningful data
The emotional banking process kicks off by ingesting the bank's data. Then, data scientists process it and design a structure for it. "Once we have tons of data with a common structure, we try to establish trends, patterns, and relationships: this is what we call categorization," Stefi explains. "We define as many relations as we can in order to classify transactions in different groups: groceries, kids, utility bills, food, and so on."
Results fully depend on the quality and scope of the data that can be processed, but it is safe to assume that, by this point, data scientists usually have figured out the average income and spending per user and per category. On top of this information, it is possible to forecast spending behaviours and even compare the financial situations of different user profiles.
Stefi brings up a crucial point. "Thanks to Open Banking APIs, we can now enrich our data model by aggregating financial data from different banks and other services. Ultimately, we start with raw data and we end up with data that allows us to have a global idea of a user's financial situation".
Predicting life events
The next step is being able to link all this information to the user's context, the so-called "life events". "We want to understand the context that each user is in touch with, so we can figure out how to surprise them at the beginning of the relationship," Stefi mentions.
Let's look at an example:
Real data: Family account (couple with one child). By comparing their transactional data with other accounts in a similar financial situation, we detect that in the last months, their spending in a specific children's gear store is higher than usual.
Predicted context: Maybe a new child is on the way!
How can we help them: The couple doesn't have any investment plans. Is it the right time to start one for their kids?
"As you can see, a user's spending behaviour can provide us with a general view of their context," Strands' Product Manager of Digital Channels explains. The technology used to process all this transactional data and determine the specific life events a customer experiences, is called --yes, you guessed it-- machine learning (ML). By using ML algorithms, it is possible to accurately identify, classify and even predict the most significant events in the life of users.
Now the question is, what do we do with this information? Are banks ready to help their customers when they face a particular life event?
Banks need to stop talking, and start listening
Banks could advise their customers with new strategies to keep their finances up, like a personalised savings plan. Or they could offer them a specific financial product which can be beneficial for their situation.
Going back to the previous example, let's say that a bank has identified that a family customer has rented a new house on the outskirts of town. Wouldn't it make sense for banks to provide them with compelling credit options to buy a bigger car? Or affordable house insurance? As Stefi puts it: "From a data perspective, this is the organic flow: we detect a change in the customer based on data, and we perform an action, the so-called banker reaction."
But are banks adopting this approach? In the past, they didn't use their available data to know their customers. They were working the other way around: they went from product to people: "our objective this month is to increase our sales on mortgages by 10%, so let's find who is more eligible for that product."
"Who hasn't walked into their bank branch and got offered an insurance they didn't really need, obscure investment options or a savings plan that wasn't convenient enough? I have, and let me tell you, that didn't do much for my relationship with the bank or the trust I had in my personal banking assistant," Stefi points out. Luckily, the paradigm is now changing and banks are following a new approach: "from people --or from people's data-- to product." And more and more banks are betting on this style because technology has changed, customers' expectations have changed, and in order to survive, business strategies must evolve, too.
"Banks need to keep finding ways to know their customers better and provide them with what they really need. If they do this, their added-value services will be one step ahead all the time, and the relationship with their users will be, without a doubt, a long term one."

Stefi Gual, Product Manager of Digital Channels at Strands.
With this new paradigm, many other opportunities have arisen. Neobanks, these new entrants with 100% digital service, are offering services targeted for exclusive customer profiles, they provide marketplaces as a common business proposal, and they keep creating more and more revenue models for banks, like subscription models.
But how did that happen? Why are people now paying 8 or even 14 euros every month for banking services? The answer is quite simple. It's because they follow this motto: know me, help me, and monetize me. Neobanks are investing in knowing and helping their customers, so they can target them with appropriate offers that fit their needs and expectations. At the end of the day, financially healthy customers are more valuable for them, and it is precisely thanks to that client base that they are growing so quickly.
Obviously, this investment in banking personalization needs to be profitable, so the challenge here is to keep customers engaged and look out for their financial well-being, while running a fruitful business.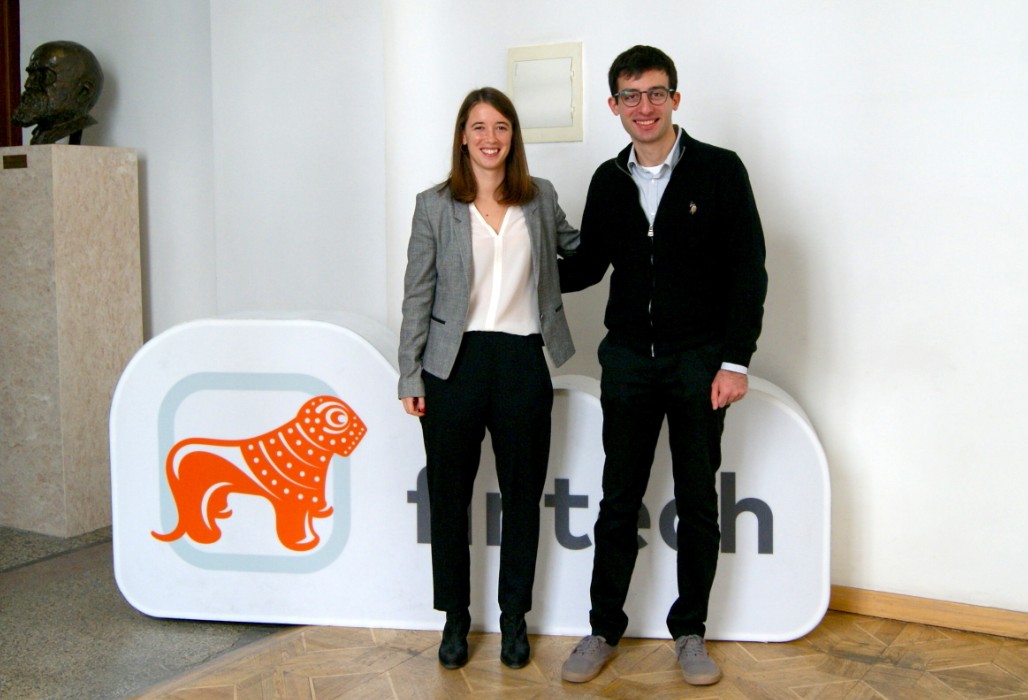 Stefi Gual, Product Manager of Digital Channels at Strands and Davit Lapiashvili, Solution Architect at
Bank of Georgia
It's a brave new emotional Banking world
If anything, the success of new digital banks has confirmed that customers are becoming more and more demanding. Simple, generic financial products or services are not enough anymore, no matter how good they are. Customers crave new experiences.

"Banks must see emotional banking as a never-ending process," Stefi stresses. "They need to keep finding ways to know their customers better and provide them with what they really need. If they do this, their added-value services will be one step ahead all the time, and the relationship with their users will be, without a doubt, a long term one."

Interested in learning more about emotional banking? Check out Stefi's inspiring talk "Let's talk emotions: Unlocking the power of financial data":

Let's talk emotions: Unlocking the power of financial data from Strands on Vimeo.

If you are interested in finding out how Strands can help your bank, or if you would like to get a Free Demo of our AI-powered Financial Management solutions, please fill out this form and one of our Sales Reps will get back to you as soon as possible.